At Gasha International School, we understand that education extends far beyond the confines of textbooks and classrooms. From academic competitions and cultural festivals to sports tournaments and community service initiatives, the diverse array of activities featured in this video captures the vibrancy and energy of our school community. It highlights the enthusiasm, talent, and remarkable achievements of our students, as well as the dedication and support of our staff members who make these experiences possible.
GISE prepares students to be globally minded, knowledgeable, and have a growth mindset, enabling them to succeed in our rapidly changing society.  We aim to prepare our students to reach their full potential and develop critical thinking skills through practical and inquiry-based learning to create a leading generation and link learning to the real-life challenges in order to make a positive impact in the world. To be the premier international school to challenge students and staff in achieving excellence of a wide range of academic, cultural, scientific, artistic, humanitarian, and sports activities by providing students with a rigorous international education in a safe and supportive environment.
Qualified Teachers
For many of the children who join our Kindergarten, it is their first experience of being far from their parents. We realize the first few days can be a little stressful for them, and so our highly trained teachers are prepared to make them feel at home and give them a sense of independence, and prepare them for the year ahead.
Modern Classes

We have age appropriate classrooms, organized to suit the needs of the pupils' educational needs. In addition to classrooms, we also have rooms allocated dramatic play, reading and art.

Social Development

This involves giving children opportunities to experience a rich language environment; to develop their confidence and skills in expressing themselves; and to speak and listen in a range of situations. We also cater opportunities for children to be active and interactive; and to develop their co-ordination, movement and manual dexterity.

Student Life

Besides the academic atmosphere, life at school generally is exciting. Field trips and group visits are often organized to enjoy the unique nature of the Kurdistan Region, see the historic sites, and exchange experiences with other educational institutions in the region. Sports, arts, and other cultural activities are part of the school life. Meanwhile, it is noted that every student is talented in one or more fields.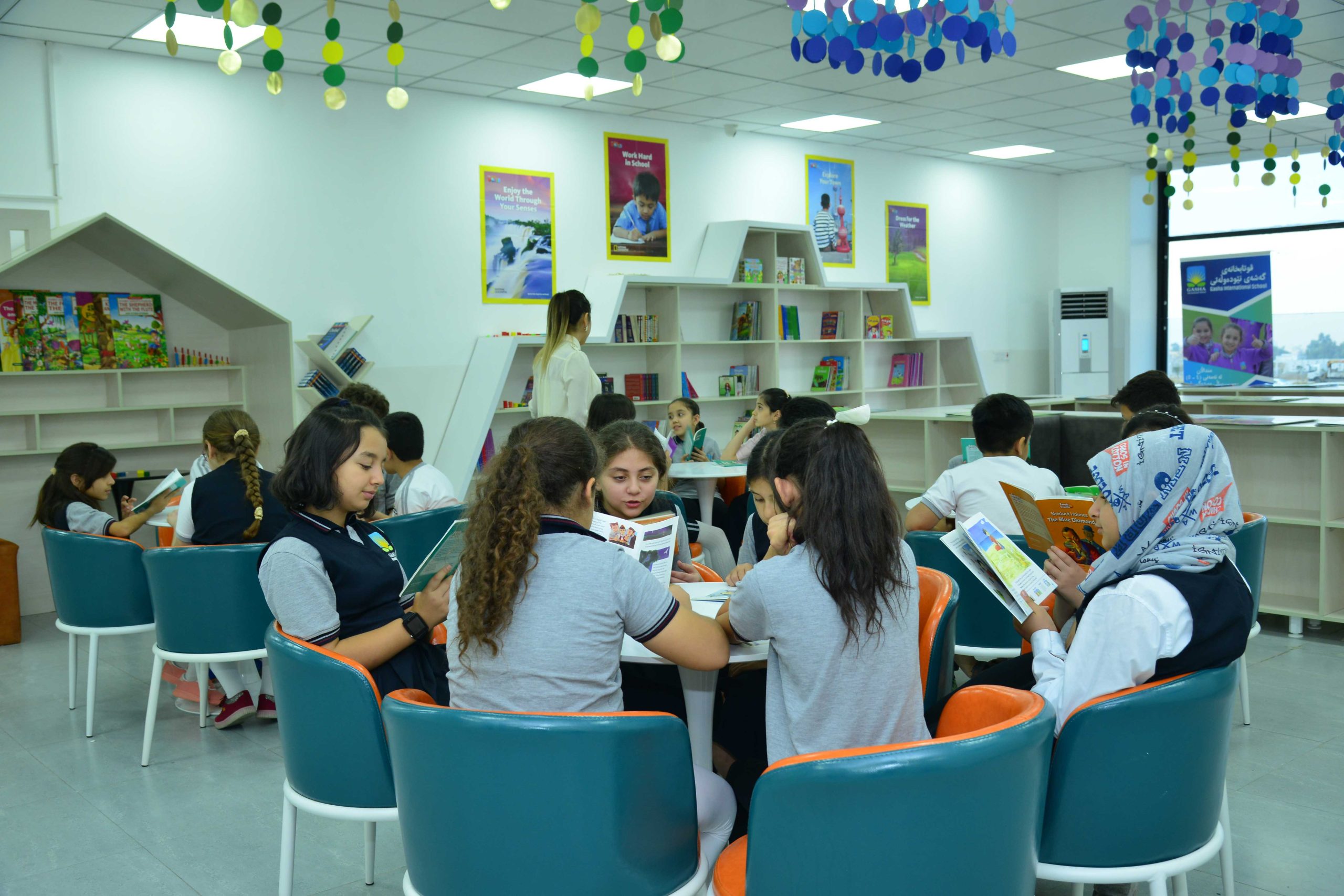 The library is meticulously organized, allowing students to navigate the vast array of books with ease. Our dedicated librarian and support staff are always available to guide and assist students in their search for the perfect read or resource. They foster a love for reading and promote digital literacy by introducing students to e-books, online databases, and other multimedia materials.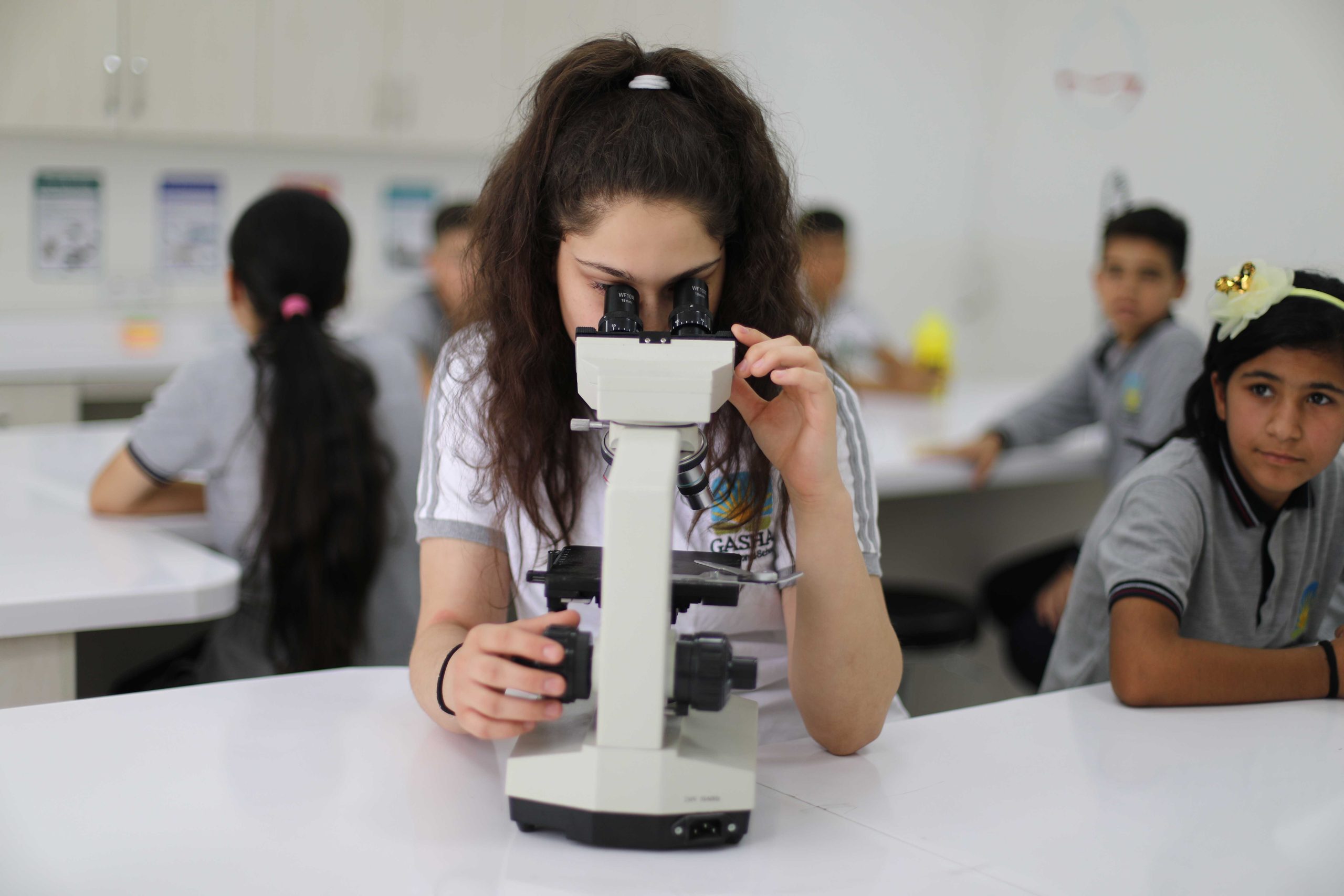 The laboratory is well-organized, with designated stations for various scientific disciplines, including biology, chemistry, and physics. Students engage in a wide range of experiments, from dissecting specimens and conducting chemical reactions to studying the principles of motion and electricity. Under the guidance of our experienced science teachers, students gain practical skills, critical thinking abilities, and a deeper understanding of scientific concepts.
With the guidance of skilled instructors, students learn essential digital skills, coding languages, and software proficiency. The computer lab serves as a collaborative space, encouraging teamwork and problem-solving as students engage in interactive projects and assignments.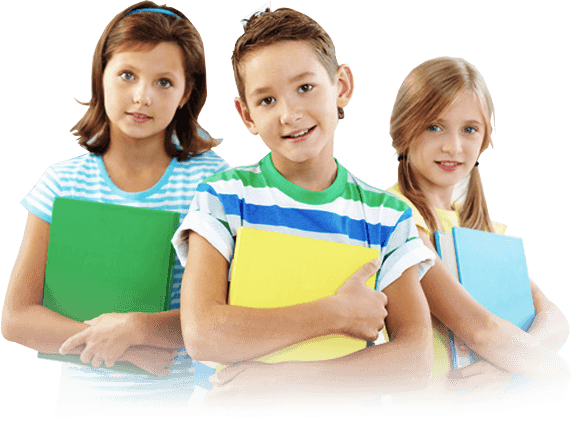 Admission
The steps to securing a spot for the new academic year at our school are to apply, enroll and register. Students that wish to return for the next school academic year should not fill out a GISE application. Completing a GISE application could result in the loss of the student's seat at Gasha International school.Once the student's placement at GISE is confirmed, you will receive a confirmation email, from our registration officer with a registration link to complete registration. Assistance with online registration is available in all steps.